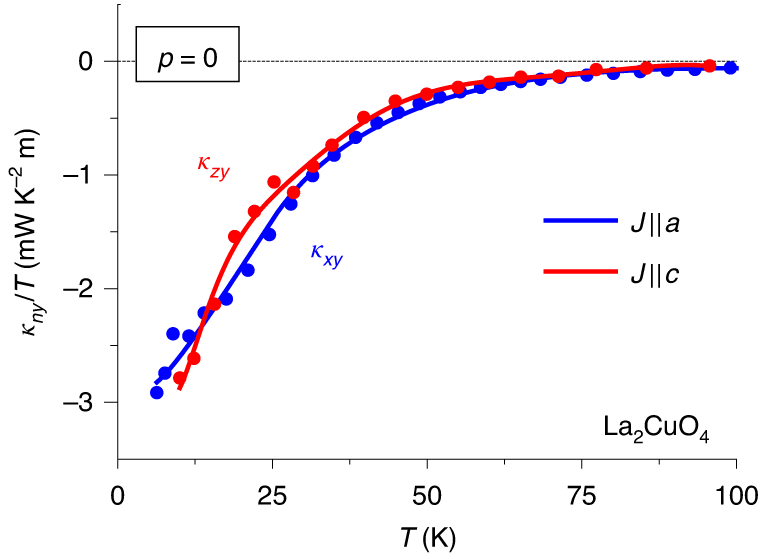 July 2020
Professor Taillefer's group continues to investigate the giant negative thermal Hall effect discovered last year in the pseudogap phase of superconducting cuprates (Nature 571, 376-380 (2019)). The team now reveals that this effect comes from the atomic vibrations of the material, the phonons. But how can it be that particles without an electric charge still manage to couple to the external magnetic field to generate a thermal Hall effect? Those responsible for the phenomenon have now been unmasked, but the origin of this mystery remains unsolved.
Chiral phonons in the pseudogap phase of cuprates
G. Grissonnanche et al., Nature Physics (2020).